Low Speed Handpiece Repair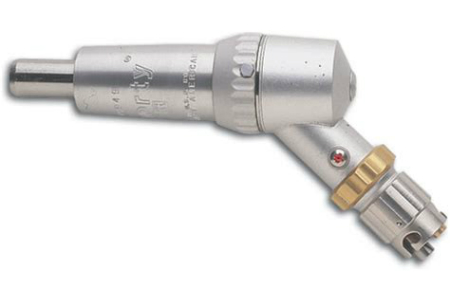 Dairyland Handpiece provides complete handpiece repair services for both low speed and high speed handpieces.
We repair low speed handpieces for dental offices throughout the United States — not to mention that we also offer fast, pre-paid shipping.
Handpiece repair pricing (low speed)
Overhauls: $179.00 (6-month warranty)
Rethreading Service: $85.00 (6-month warranty)
Straight Attachments: $95.00 (6-month warranty)
Brands we service
Here at Dairyland Handpiece we're proud to service many types of dental handpieces including some of the most popular low speed brands such as Kavo Intraflex Motors, Kavo 181, Kavo 703, Kavo Prophywiz, Midwest Tru-Torc, Midwest Shorty, Midwest Rhino, Midwest RDH, NSK FX/EX, Prophy Star, Star Titan, Little Guy, Micromite and many others.